ULEARN ENTERPRISE
Home / Ulearn enterprise
A SIMPLE, POWERFUL AND EFFORTLESS LEARNING PLATFORM
Ulearn Enterprise is designed for large enterprises and makes learning more intuitive. The design is logical and modern features within the LMS provide better adoption and engagement. The system's unique approach to GUI, bringing information to the fore that helps users utilize the system faster and provides measurable ROI through stringent analytics.
Get started

Less is more

"Less is more" our theory when it comes to number of clicks. Our design cleverly uses Drawers, expandable sections, endless scrolling and lazy loading to ensure that the users don't need to go through a lot of clicks or screens to get a task done.
Tactical Design

Every aspect of Ulearn Enterprise's modern UI is information driven. There is the 'call to action' philosophy woven into the design – from the red dots on the icons showing new content, to the suggestion boxes for further study and reference material based on current choice of learning content.
Administrative Perspective
Ulearn Enterprise reduces the need for administrative dependency by providing automated reports, ready templates, multiple formats and more.
Notifications

The architecture Ulearn Enterprise is such that the entire design runs on the numeric representation of the updates, popularly used in social media these days. This addictive approach encourages users to track course completion and increases peer interactivity.
Effective implementation
Instead of investing heavily in infrastructure to support technology-aided learning, Ulearn Enterprise gives you the freedom to implement an enterprise-wide learning management system and pay as per your needs. Ulearn Enterprise is highly scalable and equipped to handle your evolving learning needs or expanding learner base – with no added hassles of technology upheaval or time-lags.
Content Authoring capabilities
Ulearn Enterprise has a Web-based content authoring tool, which empowers trainers to create the courses quickly and easily. The authoring environment also allows the creation of interactive e-courses with the existing content.
Multi-lingual support
Ulearn Enterprise v3.0 offers a multilingual user interface for organizations that caters to the global workforce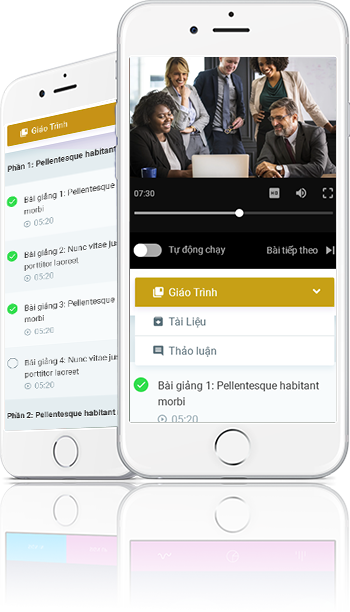 Customizable
Ulearn Enterprise is built on robust yet flexible architecture, allowing us to customize the system as per your needs. Thus, you don't have to change your workflows to suit the LMS; rather, the LMS changes to suit your needs.
Virtual Classroom
Includes unified video conferencing, whiteboard, screen sharing, document sharing etc. for effective collaborative learning.
SCORM and Tin Can compliant
It is compliant with SCORM 1.2 & 2004 and Tin Can (xAPI) – as required by modern e-learning standards.